You were more than 500 to join us for the 5th edition of Jazz in Moulin-à-Vent.
Thank you for being here and sharing this special moment with us.
Jazz in Moulin-à-Vent 2019, it was :
1 exceptional voice ALA.NI
1 appellation and its "grand vins", Moulin-à-Vent
8 vintages, from 1999 to 2018
13 of the greatest domains of Moulin-à-Vent
37 cuvées, to taste without reserve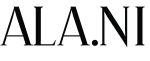 Her next album, Acca, which we had the pleasure to see performed live (extracts),
will be released next September, and her tour has just begun !
To follow her on social media : @alaniofficiel
Some highlighting pictures of Jazz in Moulin-à-Vent 2019