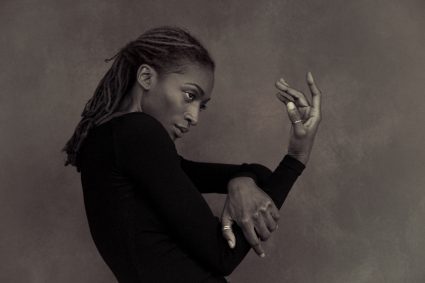 Stop. Like in a movie, most likely a musical, when movement, time and life's ups and downs stop, suspended in a moment of rare and magical epiphany. When you discover the first songs of 
ALA.NI
,  this is what you feel. First, it started on the Internet, through a couple of cloud-like and hypnotic black and white videos. A few months later, her first EP, 
You & I
, unfolds more about this mysterious London singer.
The first time we heard ALA.NI, more than four years ago, it was on the confidential video of Suddenly. She looked like a black and white singer, a back-lighted silhouette, whose voice rises in tender volutes. The London woman (from Caribbean islands) ALA.NI was a dream, which came true.
Since, she has released EPs, other homemade videos, the You & I album (early 2016), and showed that she can dance as well as she can sing, and she can make people laugh as much as she can move them. After all, with her music between alcove folk and musical, ALA.NI was a colourful artist, the singer who dances over the rainbow.
There is in ALA.NI's songs a true charm. They are astonishing, short, almost naked, barely arranged songs, which grace holds on to one string, and mostly on ALA.NI's vocal performance. Songs that remember luxuriant Broadway musicals, but performed like minimalist and zen folk chamber music.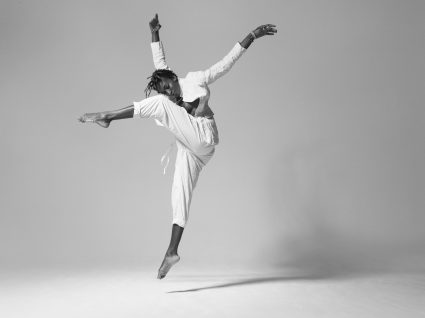 You have to see ALA.NI performing live, she has the power to move you to tears, with a voice of incredible ritenuto power.
"The instrumental outline borders on a soft ingenuousness, and this all make way for the essential: the depth of the lined voice."

"Some Broadway folk, with class but without scenery, distilled with an essential, languid, elementary vocal liquor."

"It's almost a let-down to learn that she's not a spectre but a functioning human being."

"She sings with a sparkling voice, on refined, lined and of an ancient swing orchestrations and evanescent choruses. Songs which become solar when, on stage, she rises her voice and arms to the sky."

Support Act : Swing Nomade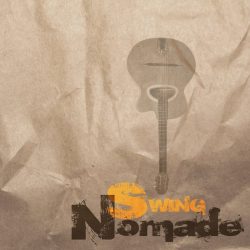 Swing Nomade is a trio of Mâconnais musicians joined together by the same passion and same taste for the jazz music and gypsy swing's esthetics. Their musical repertoire is made of standards of both musical styles. They enjoy doing improvisations, the concerts are an improvised journey on lands where caravans can go…
On the afternoon : The Jazz Dreamers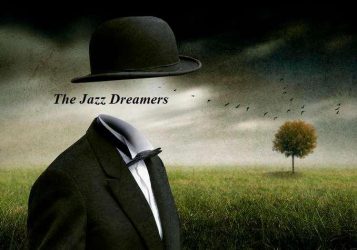 Former interns for many years of the Crescent Jazz Festival, these 5 music-lovers musicians looking for creations joined together to use the different lessons learnt from the intership's teachers. The Villefranche sur Saône Quintet will have the pleasure to share with you their musical repertoire from Carlos Jobim's latin jazz to Horace Silver's great standards. A Jazz Band to support and to discover !